Directions to the Kinesiology Centres
Claudia Benson has kinesiology practice in two London locations:  just off East Finchley high street,  six  minutes walk from the tube station,  and near  Moorgate/Liverpool  Street – five minutes walk from these stations;  as well as a practice in  Wallasey,  Merseyside.
Please contact Claudia directly to book an appointment, call  020  7272 4121 or send a message via Contact page. Contact page 
1.) East Finchley Utopia Clinic Directions:
North London:  East Finchley at Utopia , 1 Leicester Road, off High Street,  London N2 9EJ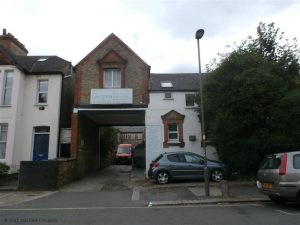 Nearest tubes: East Finchley  Northern line High Barnet Branch  change at Camden Town (six minute walk)
From East Finchley tube, go right  to the traffic light cross roads and  cross the road straight then immediately cross to the other side of the road (all pelican lights go green at the same time  so you can cross both at once).  Leicester road is after Lincoln road.  Utopia is the second building on the right, The entrance is just under the mews arch.
Please wait in reception and I will come down and get you.  There are three flights of steep stairs.
Buses:    263,   143,  102,  234,  603,  653
Parking in the street:  Pay by phone or text to Barnet Council number on street sign -Maximum stay 1.5 hours -location is 5872.
2.) London Wall Liverpool Street Kinesiology Directions: 
Health in the City Therapy Room,
1st Floor, Suite 57
65 London Wall, The City,
London EC2M 5TU
Nearest tubes: Liverpool Street Station  or Moorgate  (and  Bank a little further away).
For London Wall you will need to give your name at the reception please and ask for Health in the City and I will come to reception to collect you for your appointment time.  We are up the wide carpeted stairs, through two sets of swing doors , round and at the end of the long corridor, suite no. 57.   If your appointment is  6.30pm  or later for the London Wall Health in the City clinic, please wait at the street door and your therapist Claudia Benson will come down and let you in at the street door.
From Liverpool Street tube or train station – take the Blomfield Street exit and walk left ahead one minute to London Wall.  Cross over to the other side of the road, and walk under the Victorian pillars.   Please sign in at reception as a client a client for Health in the City and make your way upstairs to suite 57 on the 1st floor at the end of the long corridor by the bathrooms.
From Moorgate tube on actual Moorgate Road, head towards London Wall and take the left turn part of it The clinic is at 65 London Wall.  Please sign in at reception and say you are a client for Health in the City and make your way upstairs to the first floor suit 57.
Buses:  21 – 43 – 76 – 141 – 153 – 214 – 76 -271
Map for 65 London Wall, Kinesiology Health at The City
[quotcoll orderby="random" limit=1]
3.)  Wallasey Egremont Merseyside Kinesiology Appointments
Claudia has Kinesiology appointments  available in Egremont in Wallasey,  not far from the promenade.  There is plenty of free street parking outside.
Buses 433,  411, 432, 413, 224, 423, nearest station is  New Brighton (30 minutes walk along promenade).
Please call Claudia on  020 7272 4121 to book a kinesiology  treatment and mention your preferred  location,  or  send  a message via the Contacts page on this website.