Your Kinesiology therapist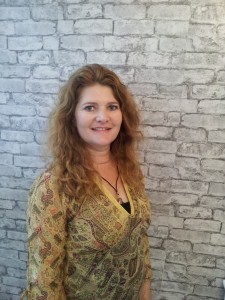 Claudia Benson is a fully qualified health kinesiology practitioner, registered as a full member under the Kinesiology Federation.  Practicing kinesiology since 2002.   The Kinesiology Federation  is the principle regulatory body of professional kinesiologists which guarantees standards in training, insurance, code of ethics, supervision, and continuing professional development. Claudia annually takes courses to update her kinesiology skills and knowledge.
There is a choice of 2 London locations,  as well as  Merseyside in North West England.
–  In the City  of London by Liverpool Street station near Moorgate, and at East Finchley, North London.
– In  Egremont,  Wallasey on the Wirral, Merseyside.
Sessions are 55 minutes to an hour; session fee is £68 for East Finchley and £75 at Moorgate London locations ; £55  in  Merseyside.
For appointments call: 020 7272 4121
or send an email from Contact page
About Claudia Benson
I provide individuals with the remedy for, and respite from their deep stresses, and improve clients overall health, and contentment as well as  improving function of the gut, organs, and other glands.
I also find the emotional and psychological stress and allergy, contributory aspects to any physical issues that the client is experiencing. e.g. Hormonal imbalances, IBS, skin conditions, insomnia, and anxiety are all exasperated by stress and allergy.
I take time and care and kindness to connect with my client's emotional issues that area affecting their overall health and  are troubling them. I work hands on with individuals in the kinesiology session using acupressure, flower essences, essential oils, polarity magnets, and emotional stress release techniques that go back to the past where the stress originated at a previous time in the client's life.
For each session I take into account my clients' stated desired outcomes  for the session and apply that to what can be read in their energy body in order to find out what kinesiology work is needed.
I coach patients during the session work, and use kinesiology muscle testing to discover what is really going on for them and to balance the subtle energy and psyche stress component of their complaints.
After a kinesiology session with me my clients care better equipped to overcome emotional and psychological stress and physical problems. They become a stronger person both inside and outside, lasting beyond the session.
In addition work can be done to reduce geopathic and geopsychic stress in the home as a separate consultation.  Sometimes there are disturbances in the home or office environment that can be contributing to symptoms such as previous inhabitants' energy, neighbours, electromagnetic fields, nearby building work etc.
I always welcome any enquiries if you are wondering if my health kinesiology therapy can help you with your particular concern/s.
Claudia's Therapy Training
Health Kinesiology Professional Practitioner (HK UK Studies);  TFH Practitioner (Touch For Health);  ASK Kinesiology Nutritional Therapy Certification;  Systematic Kinesiology Foundation,  Systematic Kinesiology (ASK) Diploma course. CPCAB Counselling Skills; MTI Practitioner Diploma in Holistic Massage (Massage Training Institute); Emotional Freedom Technique, EFTI;  Reiki Master (9th in line to Usui); Sekeim I,II.  Geopathic Stress Dowsing and Geo-psychic Stress Certificate, (British Society of Dowsers).
Appointments can be booked with Claudia directly – do please ring or email using the 'Send a message' form in Contacts Page.
Session fee in London: £68 East Finchley,  £75 Moorgate.     Merseyside is £55 ,
(Reiki sessions, also available, £50,  50 minutes duration.)
Please contact Claudia Benson directly by phone on  020  7 272 4121  to arrange an appointment or email using the  'Send a message' in the Contact Page on this website.
Find us on Reiki Pages | Kinesiology and Reiki

Copyright secured by Digiprove © 2015 Claudia Benson